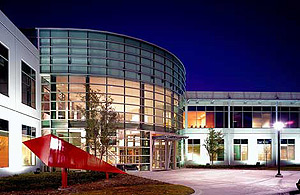 To guarantee that your web site is effective, it must be accessible and stable. It is imperative that your site runs at optimal performance 24/7.
Slow loading pages, broken links, and inaccessible web sites quickly frustrate and discourage customers, costing you both money and credibility.
Internet Media Technologies Inc. provides state of the art hosting services at affordable prices. In addition to our standard hosting packages we also offer custom packages to suit your organization's specific needs.
Examples of custom hosting packages are ones which may include, managing large databases, servers, special technologies, etc. From small sites to large databases we have the expertise to handle all your needs.
Redundant, Best-in-Class Infrastructure - Our data centers maintain multiple power feeds, fiber links, dedicated generators, and battery backup. They are built from industry-leading hardware and equipment, ensuring the highest level of performance, reliability, and interoperability.
Below you will find details regarding our hosting facility and servers:
Multiple backup generators and facility wide battery backup

Fiber entry on two sides of the facility

Redundant path fiber to our upstream providers via multiple transport providers

Total of 25 gigabit Internet connections

Redundant network cores and a total of 30 redundant backbone routers

Two network operations centers staffed 24x7x365

All servers are backed up nightly

All servers are behind firewalls, intrusion prevention systems, and denial of service prevention systems
IMT's web site hosting service includes:
Email Accounts

Monthly Search Engine Registration

Traffic Reports (Urchin Software)